Third year, third edition. That's the fact and the reason is obvious. Circular economy is picking up speed every year. That's why we, together with our partners from INCIEN, JIC, Impact Hub and Cyrkl, prepared the third testimony about circular byznys in the Czech Republic. On December 2 we officially launched it. This year, of course, in no other way than online.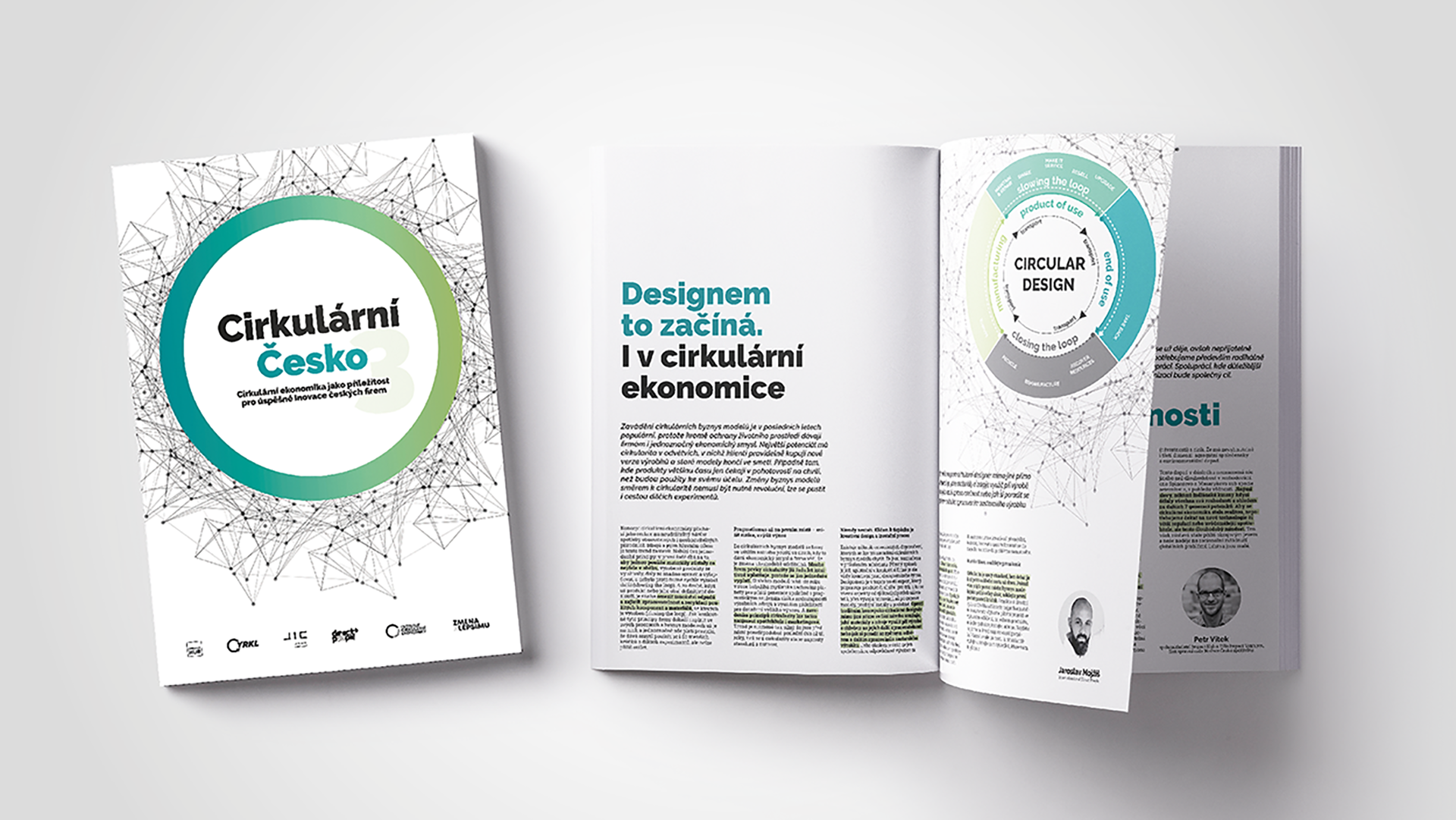 Circular business is slowly but surely transforming from "nice-to-have" CSR tool to a necessity. Those who won't start closing their business cycle soon, can lose precious time and find their market position rather difficult. That is the reason why our publication is not only about circular trends. It also brings stories of 8 brave – the companies that simply jumped into circularity. This year's stories are really diverse, ranging from textile and glassmaking all the way to green gas and architecture.
How can you start? The first step is to download our publication (for now only available in Czech). You will find out that circular economy can be a business opportunity, competitive advantage and responsible way of doing business for every company. Enjoy the read!