Life is composed of experience and enjoyment. The most beautiful and surprising ones we want to share with our friends. However, those are not usually associated with banks. Therefore when Česká spořitelna gave us exactly this task – to create a great experience clients would share with their friends – we took it as a challenge. We did it and once again proved to ourselves that the simplest ideas are often the best. #prekvapkoodsporky
Hunt for ideas
In the first phase of the project we sought out the most emotional moments of the client's contact with the bank and thought of ways to surprise them. We came up with dozens of ideas, most of which however did not survive the second workshop. Only the ones we truly believed in made it to prototyping phase, including:
Inviting clients to the employees party at O2 arena
Matching our young clients' first paychecks
Cleaning a new house for the clients with mortgage loans
One year worth of diapers supply and a breath monitor for expecting moms
Upgrading selected clients to VIP Erste Premier program
Paying the grocery bills for random clients
All these ideas then underwent 6 weeks of preparations and testing.
Test is best
Over these 6 weeks our initial optimism quickly faded. We hit unexpected barriers that we were unable to overcome – we realized we cannot identify clients receiving their first paychecks, selecting clients based on specific criteria was very lengthy and inviting clients for a party a week before it took place was unrealistic.
From a free lunch to the best idea
When all of the intended prototypes failed, it was obvious the new idea must be simple and relatively easy to test. And then it came – a courier delivered a lunch to our colleague which she did not order. And the idea was born – surprise clients at work with a gift delivery. We bought flowers, sweets and other gifts and went on to surprise them.
In the end we were also able to test the house cleaning, diapers and breath monitors distribution and an upgrade to Erste Premier. However, it was the surprise gifts that were the most successful. So we moved on with it and decided to test it on 50 more clients with the aim to get at least 20 shares.
When joy is enough
It was a success again – from 47 clients who received a gift 22 spontaneously shared this experience on social networks using #prekvapkoodsporky. 663 likes and hashtags like #azdopracedonesene, #dostalime and #neverimjesteted reminded us that simple but well thought out idea based on emotions can easily surpass other favorites. Based on these results, the project moved to the next phase which is now being realized by Česká spořitelna alone.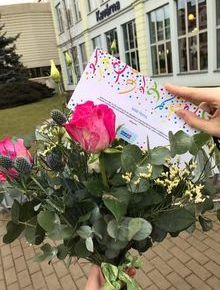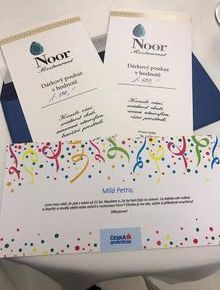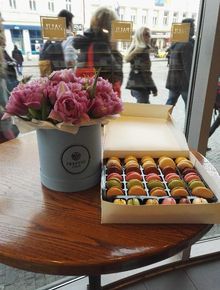 About Česká spořitelna
Česká spořitelna is a banking institution with the longest tradition in the Czech Republic. It is also the biggest with more than 4.6 million clients. It offers its services to individuals and SMEs as well as towns and cities. It also finances big corporations and offers financial consulting. Since 2000 Česká spořitelna is a member of a strong international Erste Group.